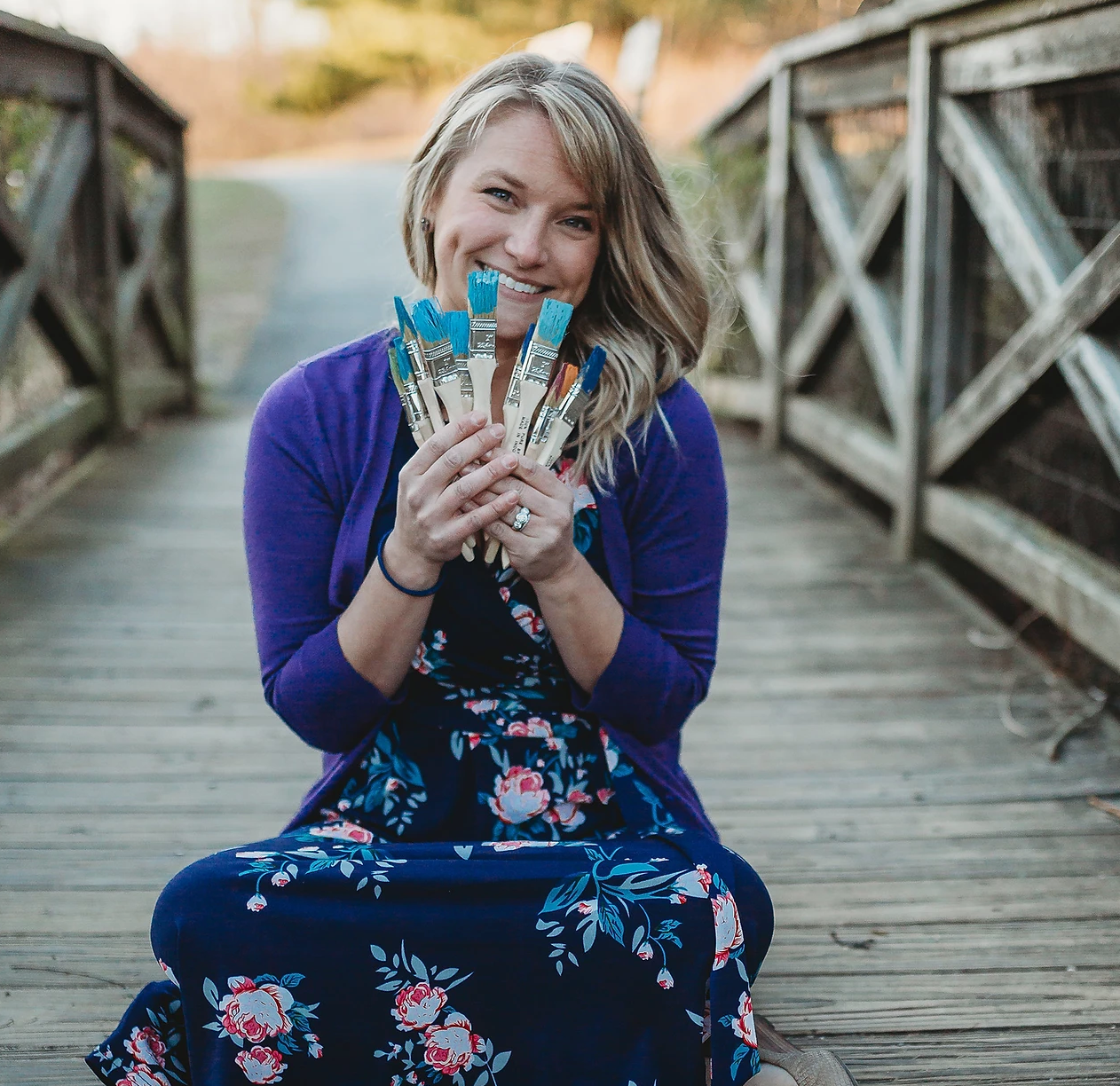 Lindsey Rumancik started Sweet September Lane in 2013 from a kitchen table in Frederick, Maryland. She wasn't sure what she was doing but knew she enjoyed creating pieces for herself and close friends.

In 2016 she was able to put her energy full time into creating custom orders for clients and building out her vendor spaces at store locations. All products are handmade and great care is put into each product.

Lindsey lives in the suburbs of Richmond, Virginia with her "co-worker" husband, 2 sons, a crazy dog and a happy cat. When she isn't in her garage you can find her listening to live music, exploring local stores and restaurants and creating a colorful life.
Thank you for shopping small.