We work hard to turn your ideas into a beautiful piece of custom art. Together we will brainstorm your design and review a variety of colors and fonts to create your custom design. Shipping is available.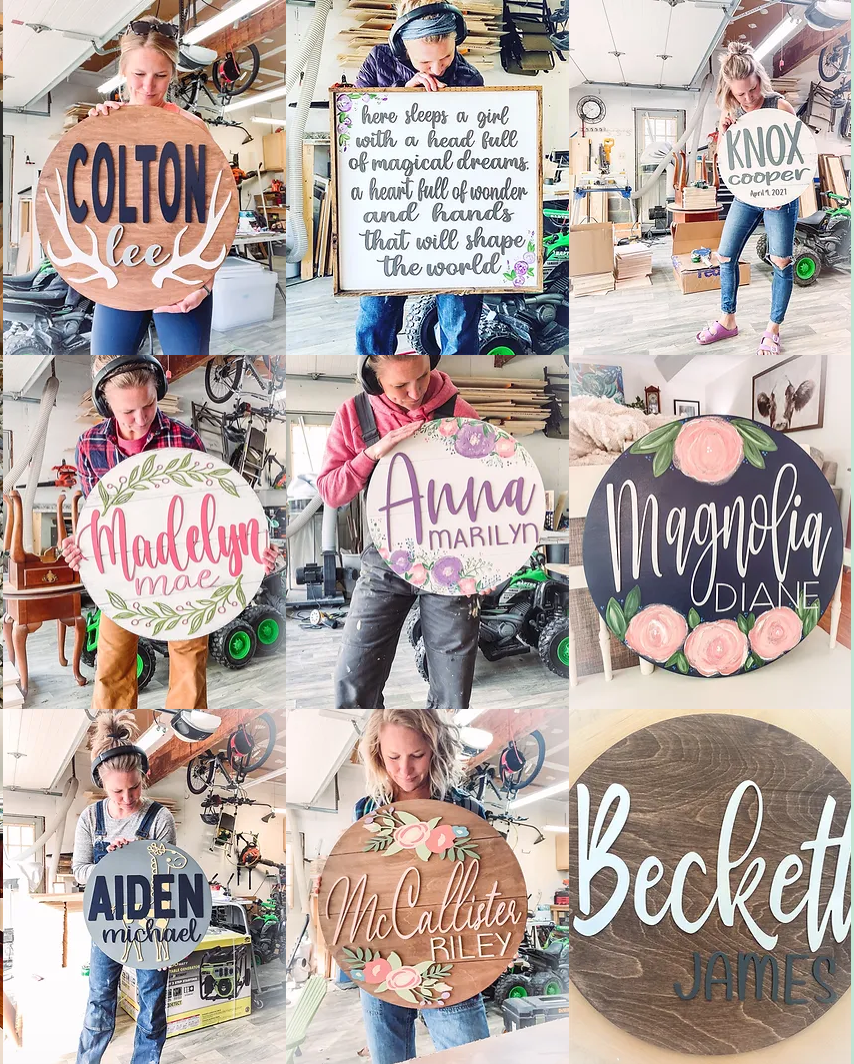 Custom orders are available in any size you would like. Our most common nursery design sizes are 20", 23" or 18x36".
Our pieces use high quality materials to create timeless designs that are built with longevity in mind.
Submit your information below and we will contact you about a custom order.